Why Philip Morris Is Taking Sustainability Seriously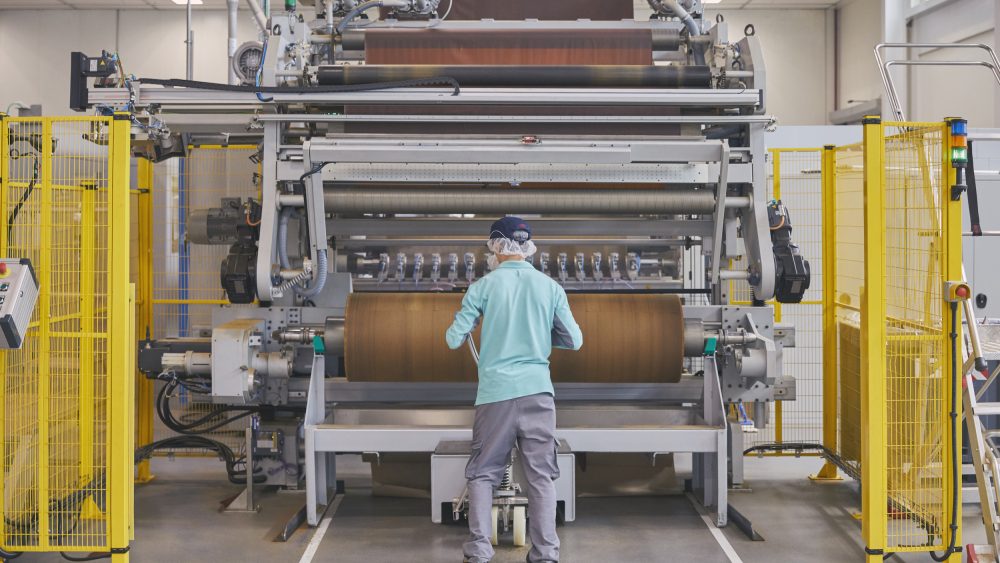 What if we told you the world's biggest tobacco company was getting out of the cigarette business? It's actually not a "what if" scenario. Philip Morris International (PMI) – the makers of the top-selling Marlboro brand – is "pioneering the way to a smoke-free future." At least that is the message that Jennifer Motles, PMI's Social Impact and Sustainability Lead shared with audiences at this year's Sustainable Brands conference in Vancouver.
No more blowing smoke
We took note of Jennifer's candour during PMI's Q&A and decided to reach out to learn more about how PMI is navigating its bold leap to drastically change – and someday eliminate – the very product it was founded on. With no year linked to PMI's goal to achieve its "smoke-free future," our inner skeptic needed answers. Here's some of what Jennifer and Huub Savelkouls, VP of Social and Economic Affairs, had to say about sustainability at PMI.
Wesley Gee (WG): Many of the questions posed during your session at Sustainable Brands seemed to come from a place of genuine curiosity. Were you surprised by the reception?
Huub Savelkouls (HS): What really struck me was how little most people know about our industry – and to no fault of their own. Tobacco is controversial and people often turn away from contentious issues. And while some think smoking has disappeared, there is a lot going on in the sector. We encourage critical questions and frank dialogue because it improves understanding on both sides.
Jennifer Motles (JM): We're realistic about the stigma of our business. Breaking the cycle of doubt and mistrust is going to take time and at the end of the day, the only way we can make progress is by having these kinds of open conversations over and over again.
When Big Tobacco Bets Big On Sustainability
WG: Given the history of cigarettes, it's easy to see why a tobacco company might be out of many peoples' comfort zone when it comes to a conversation about sustainability. How do you combat that gut reaction and natural skepticism? What does it mean to be a tobacco company promoting sustainable business practices?
HS: To be honest, it was also out of our comfort zone to start talking about sustainability. We felt that because cigarettes are so harmful, it was not credible for us to talk about broad sustainability topics. Being serious about sustainability as a tobacco company means doing something to change our product. So for us, sustainability is first and foremost about replacing cigarettes with something less harmful – ideally with a harmless product. If we're not focused on that, then we can't call ourselves a sustainable business. Sustainability also means addressing and improving the health and well-being of workers and the environmental impacts of our activities across the supply chain.
JM: It's not enough for a tobacco company to talk about environmental stewardship or commitments to human rights. When launching our sustainability program, we knew we needed to address the elephant in the room – which is the harm of cigarettes – and we knew the only legitimate way to properly address this negative impact was a commitment to stop making them, and to start taking every necessary step to make this a reality as soon as possible. It's mandatory that we open up and make our process as transparent as possible. As employees of PMI, we take for granted how much we know about how the company is transforming and all the challenges that come with it. For us, bridging the divide between what we know and what society knows is key to sustainable business practices. Starting with our 2017 report, we will regularly publish key metrics for investments, resource allocation and results to make our business transformation verifiable by the outside world. Furthermore, we plan to support the establishment of an independent foundation to accelerate progress in achieving a smoke-free world by focusing on science-based approaches. The foundation will operate independently of PMI, scrutinizing the progress of PMI and other companies in the sector, and ensuring that the public health interests of society are met through the foundation's Board of Directors.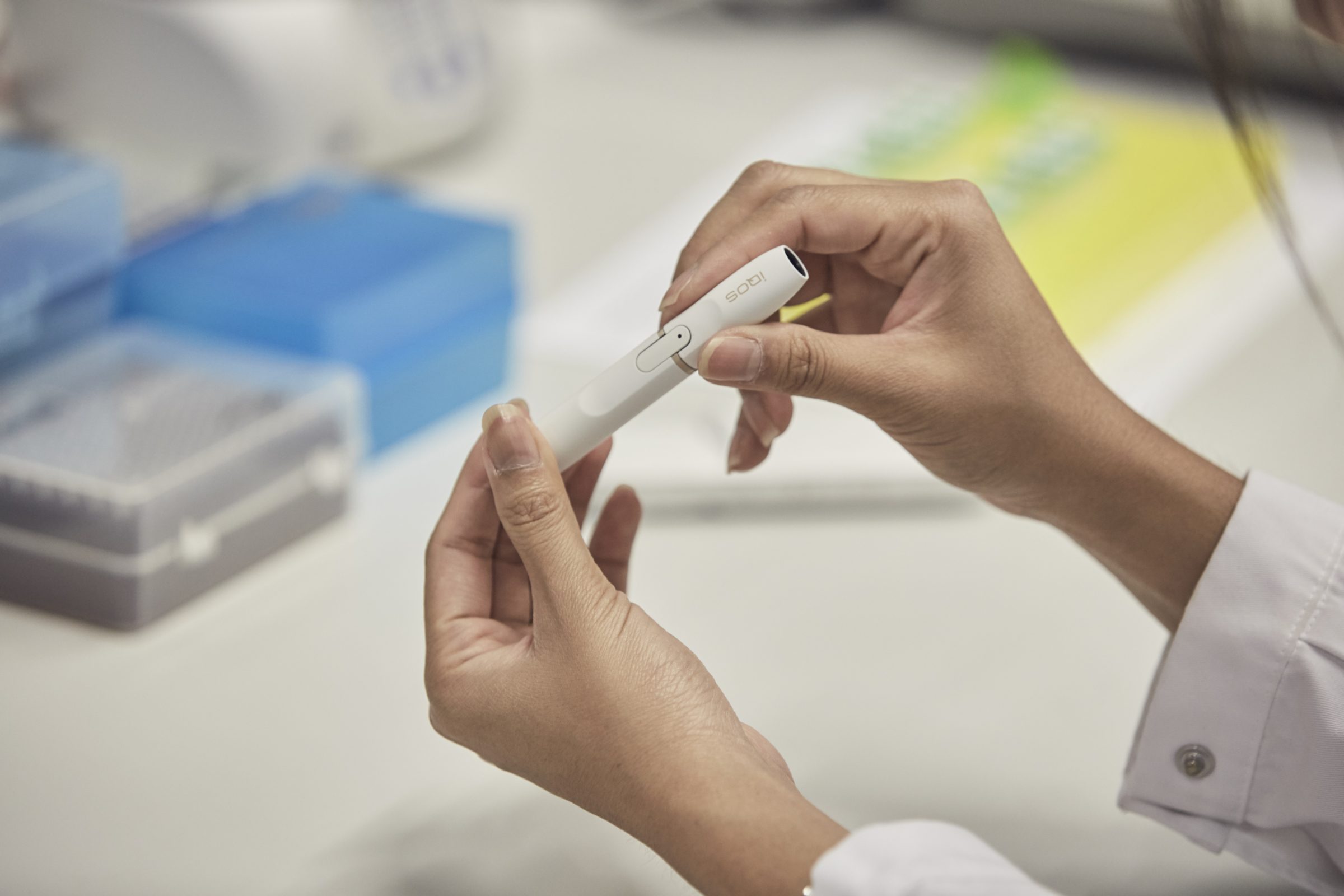 Transforming Philip Morris From The Inside Out
WG: You speak about how employees respond to PMI's transformation and I wonder if you can talk more about how the company handles stigma within the organization. I'd imagine there might be some people who are conflicted about working for a tobacco company.
JM: That's a great question and part of the reason I asked Huub to join us is that he and I have very different perspectives on the transformation at PMI. While I've been with the company for three years, Huub has been at PMI for 24 years. Before joining PMI, I worked as a human rights lawyer with the United Nations. And yes, I do have a moral dilemma working for this company, but my move to PMI was (and continues to be) driven by an even bigger desire to inspire change and make the world better. I think that the cigarette fight is one that has been fought from the trenches, each party fixated on their own views, trying to solve this issue in the best way they can. Yet I believe that it is only through collaboration, with all those who have a stake in the issue, that we can really create a difference, especially on issues as complex and systemic as cigarette smoking. Even though it is uncomfortable, sometimes it is by engaging with and going to those places that you don't like that you can trigger and achieve meaningful change. I genuinely believe that this is where I can have the greatest impact. In a way, it is this "cross-contamination" of people coming from different sectors and places, adding diversity to the discussion, that pushes this company to engage in fundamental change and reconsider the way in which it operates. Many of the people joining PMI, like me, are excited to help the company move away from cigarettes. That goal feeds a culture of pride and innovation here.
HS: To add to that, our sustainability reports prove that external communications make the best internal communications. The response has been overwhelmingly positive from employees. Reporting our impacts and performance across all aspects of our business gives people within the organization a holistic understanding of the part they play in PMI's transformation. And look, when I started here 24 years ago, I didn't have a problem with cigarettes. Otherwise I probably wouldn't be here. But knowing that we now have a smoke-free product that is a much better choice for smokers, we have a moral duty to replace cigarettes as soon as possible and make them obsolete. If we can motivate employees towards that, then we're making progress.
A big thanks to Jennifer and Huub for the open and honest discussion.
Are you a sustainability professional with views to share? Drop us a line! We'd love to chat.
---
---
---
---