Sustainability Trends from SXSW: Part Two
In the second half of our SXSW recap, we're looking into artificial intelligence, virtual and augmented reality, and how influencers feel about working with sustainable brands.
Ready Player One
Everybody wants a piece of virtual reality – or, it seems like every brand is working to engage people under 35 – and brands think VR is the best way to do it. It seemed to be working: every activation at SXSW with VR components had a line a mile long, but to be fair, so did the lineup at VICE to cuddle with baby goats. These wildly different marketing tactics proved the single point: it's not difficult to sell a ride in a Rolls Royce (or a snuggle session with a tiny animal). The question is whether or not that interaction has any lasting impact.
The challenge is creating an emotional connection to your brand. So can VR give you feelings about a company? Can it give you feelings about something as basic as butter? And is that the best way help stakeholders understand your priorities and initiatives?
The Food Effect (staged by Land O'Lakes Butter) did all of the above. The experience included one of the most instagram-able moments of the entire conference. Over 8,000 delegates visited and were invited to put on a giant VR helmet shaped like a head of lettuce. Once inside, they had an up-close-and-personal view of the latest innovative farming techniques. Friends happily snapped photos for social media with Land O' Lakes' sustainability messaging neatly sitting in-frame.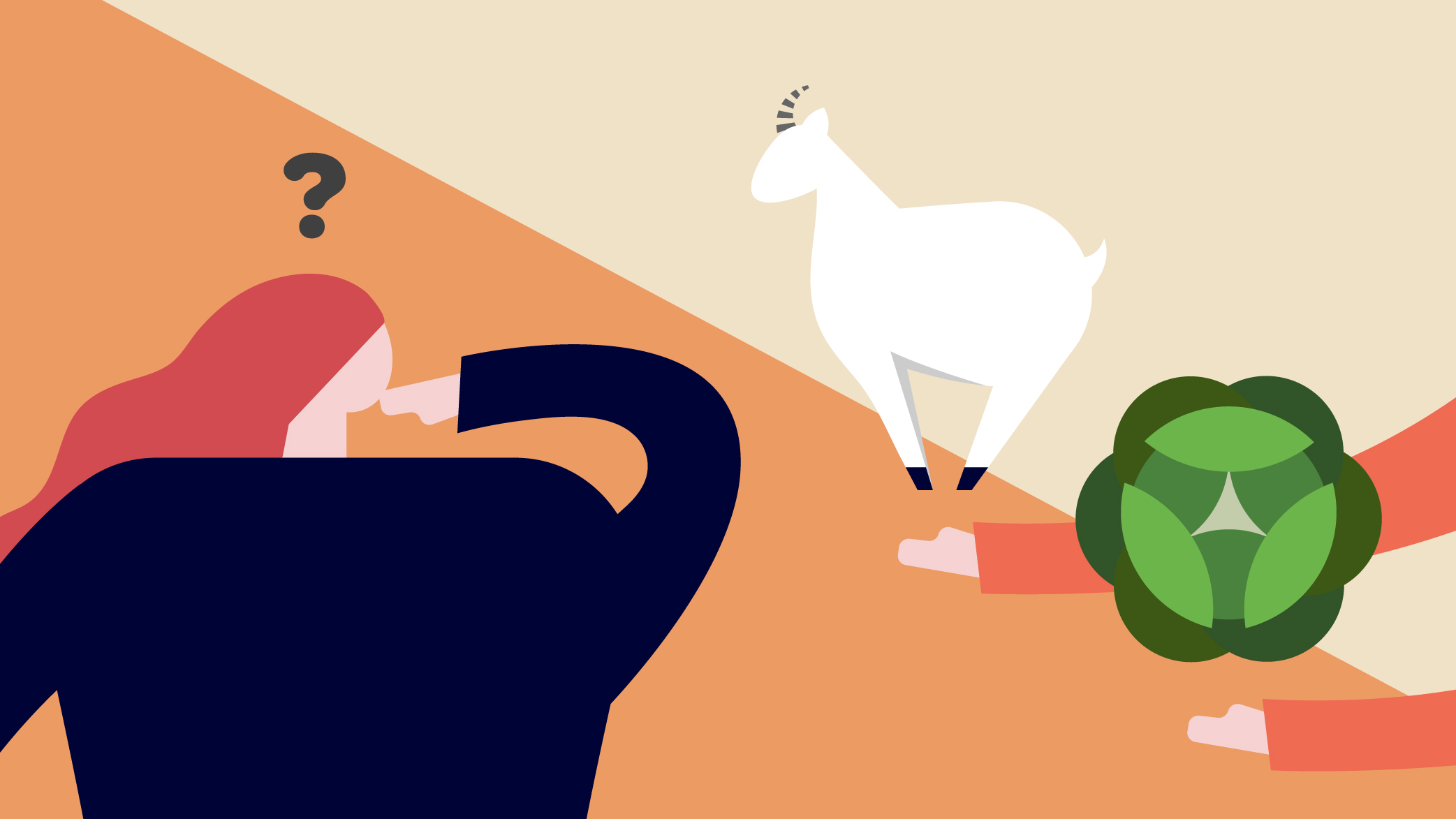 The VR experience was supported by a full schedule of credible future-focused content: talks developed in partnership with the National Geographic "Future of Food" initiative, and even a "Nerd Nite" where speakers presented short, technology-driven talks around the theme of Empowering Communities on the Front Lines of Food Security.
It will be interesting to see if VR emerges as part of a movement to let people experience sustainability values and initiatives. The Food Effect was not the only Virtual Reality-based space at SXSW. But it was one of the most memorable and engaging spaces, one of the most viral – and it was totally Sustainability-driven. It worked because it convinced people that Food Security is a universal issue, a shared and pressing concern – as well as an exciting, technology-driven opportunity. That's emotional – that sticks. And if not? At least you got a great photo.
Creators to the Rescue
YouTube was on hand to talk about the ways vloggers are collaborating in the service of social good. These were eye-opening sessions with a logical conclusion: if you want to do well on YouTube, talk to – and work with – the experts. So many brands are interested in connecting with a broader audience by using video and social. And while going "viral" feels lofty, they would still love to have their moment on a bigger social media stage. The "influencer" movement triggers an immediate "yuck" reaction for many and conjures images of tweens selling Taco Bell. But there is a different breed of social media creator looking to tell positive stories about social change. And these creators could be great partners for a sustainable brand.
YouTube influencers are fast, agile self-marketers who know how to make emotional stories compelling and shareable for a target audience. They have learned how to work the YouTube algorithms, through years of trial and error. The challenge for brands will be to find a creator they can trust, whose audience values are aligned and genuinely care about the same issues. Then it's a matter of establishing where sustainability initiatives overlap with the stories that creator wants to tell. The brand has to give the creator freedom to frame the story in their own way, which may be tough to do. But YouTube creators at SXSW made it clear: they're open to working with brands that share their ideals, and want to help tell stories about making the world a better place.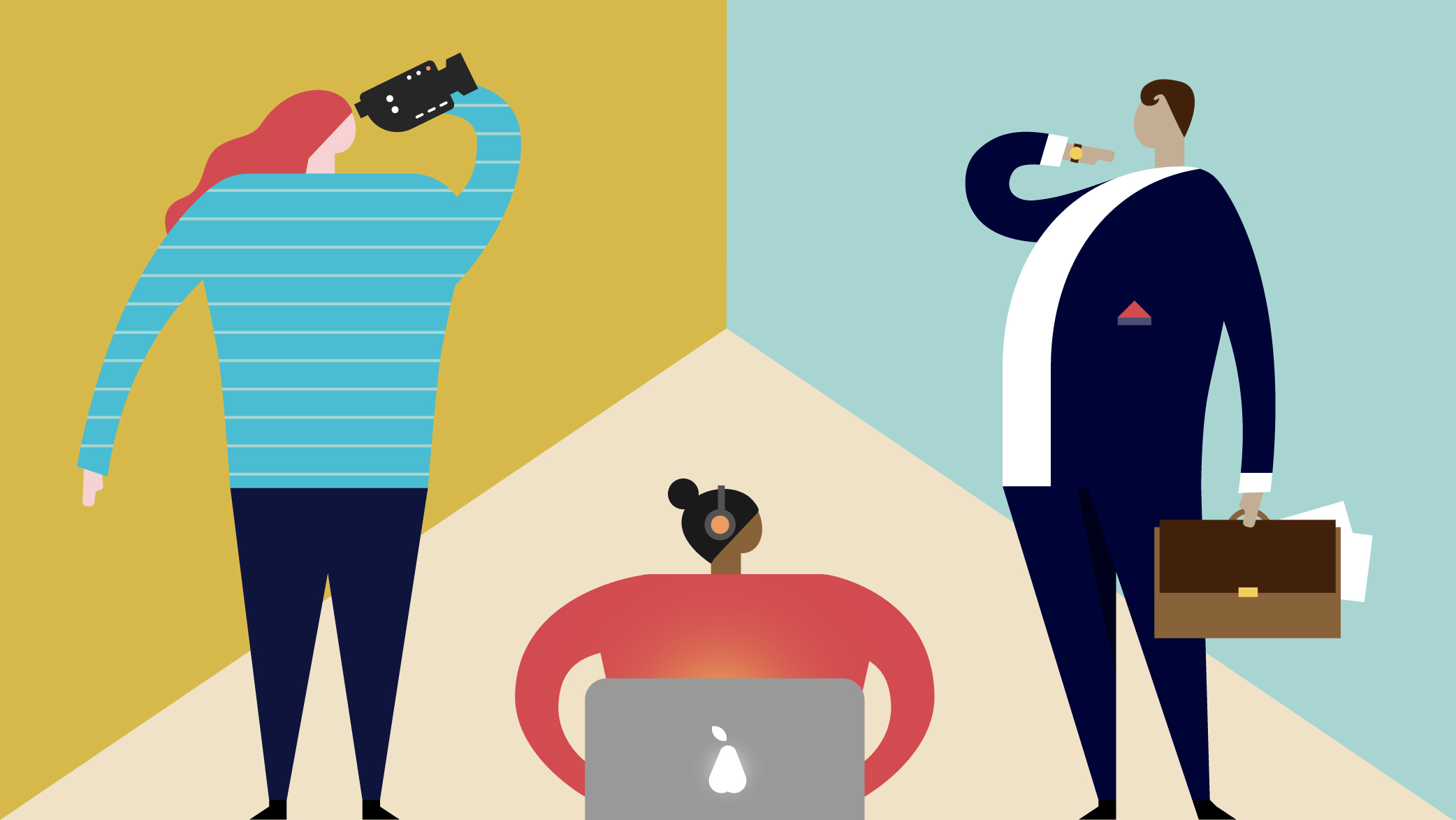 As part of a session called Creators for Good, YouTube Star Tyler Oakley shared the trailer for his series, Chosen Family. This eight-part series took Tyler across America, where he highlighted both lighthearted and more challenging aspects of LGBTQ+ culture. It's beautiful and compelling. It brings attention to recent struggles, legacy stories like Stonewall and even cultural phenomena like the mainstreaming of drag. It's easy to see how a brand with strong diversity values could have credibly funded and become integrated with this type of content. The series was created for Pride Month; a brand that invests in Pride events would be a great fit. Emotional storytelling memorably connects the values of a brand to the values of a creator and, through the influencer, comes with the right audience built in – this embraces what the YouTube platform is all about. Lucinda Barlow, Director of Marketing for YouTube put it this way: it's about giving everyone a voice, and showing everyone the world.
So brands? Go meet your makers.
Integrated Industries
Hearables and voice-driven AI – Alexa, Siri, Google Home and the like – were huge this year at SXSW. We met many young UX design students who have a completely new and different idea of what UX is. It's no longer just about visuals. It's how you interact with something: a voice assistant, an automated phone system, your car – anything at all. The sense of empathy and idealism these people share is humbling: they are truly excited to make lives and everyday experiences better.
The next big step in "assistants" is for them to integrate with technology from other industries, and to become contextual. How do you want to experience your artificially intelligent devices, and how should that experience be different depending on various contextual factors? When do you like to hear music that has swearing in it? Probably when you are alone, and not with your kids. Maybe you don't like music with lyrics when you're writing. But you do like it when you're dancing. How can we make AI understand those contexts?
This is likely going to impact the sustainability and CSR spaces in a few ways. The natural issue is privacy. Depending on what industry (and country) you are in, some devices only gather "tombstone data" (i.e., your name and birthday). Other devices gather much more detail. In lockstep with the opportunity for devices like these to enrich our lives and make experiences more comprehensive and special is the opportunity for companies to do irresponsible things with what they've learned. Privacy was a key topic in almost all sessions we attended, and we suspect it will emerge as a major "pillar" of Corporate Social Responsibility for technology (and many non-technology) companies over the next three to five years. This was a hot topic at the conference several weeks before the Cambridge Analytica scandal hit the news. Sessions addressing these issues are likely to stay hyper-relevant through the rest of 2018 and into 2019.
There was also much concern around data-driven bias, and the implications of contextualized AI experiences reinforcing undesirable social or cultural stereotypes. This could look like a car eliminating suggested shopping stops on a route home based on an AI's perception of the driver's income (or gender, or race). Researchers and technologists freely admitted that racial and gender bias was of concern, but hoped getting a wider range of voices to the table could be part of the answer. For integrated reporting practitioners, there is opportunity here also. Connecting "ethical AI" or "diverse AI" to diverse hiring initiatives is a great way to show stakeholders a compelling business case for inclusive hiring practices.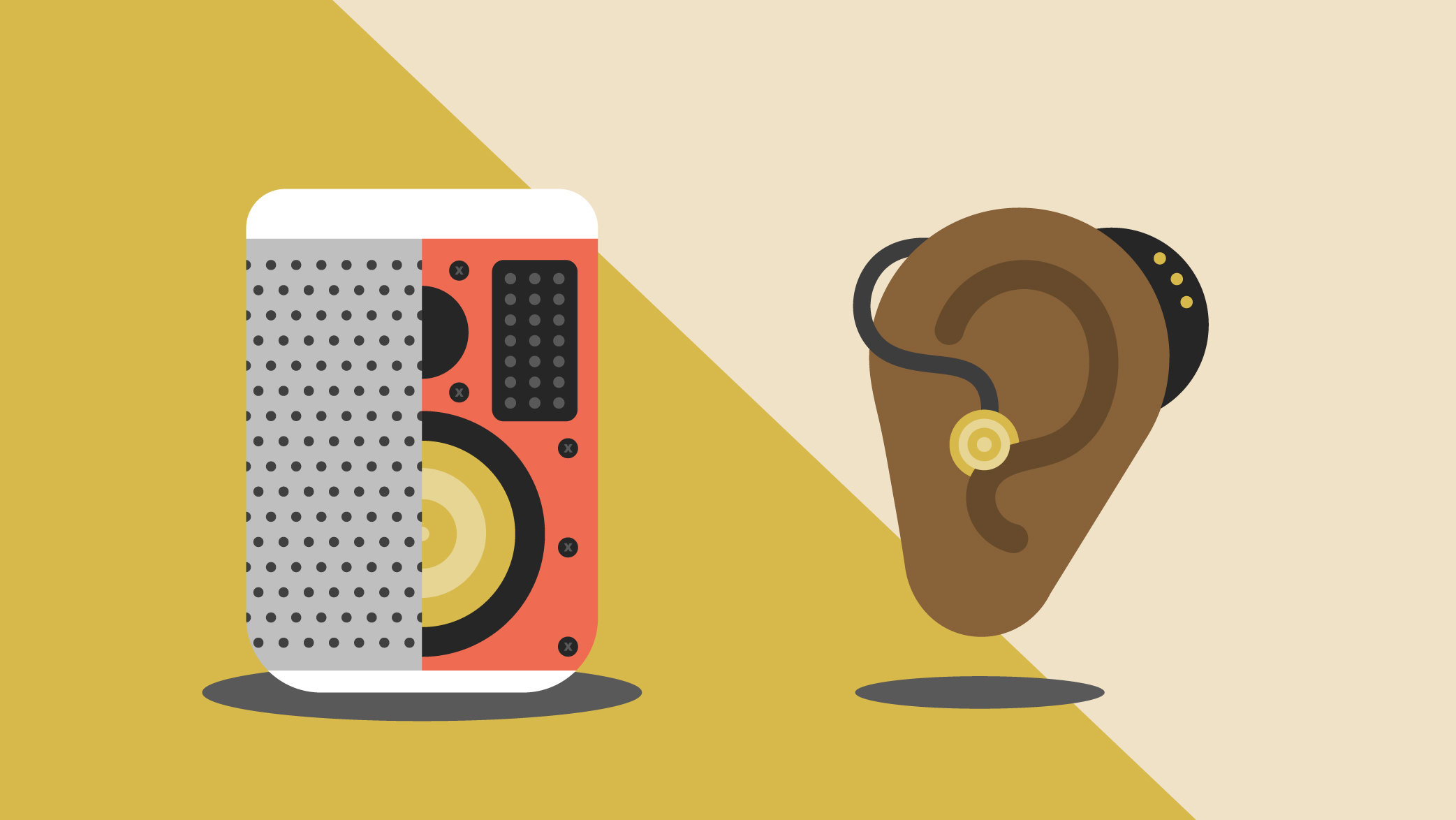 The final trend we suspect we'll see stemming from AI and hearables is integration and collaboration. Companies across multiple industries are now beginning to come together to improve outcomes for people with disabilities and other health challenges. The advances of private technology and entertainment companies are too substantial not to share (or learn to profit from). A major way companies (like Sony or Bose or Sonos, for example) could demonstrate corporate citizenship is through sharing technology with the health care industry (like a hearing aid company). Poppy Crum from Dolby described this specific situation as the "hearables convergence," where we see companies like Google wandering from voice assistance into wearable translators, and lifestyle devices like Fitbits starting to migrate from the wrist to the ear – but we can imagine this happening to benefit all sorts of people with disabilities. What robotics insights do mining or manufacturing companies have that can benefit a prosthetics company? Or to go further, what data does a cell phone company have that can fight poverty? As sustainability practitioners, we counsel our clients to focus on impact; technology shared among different industries could be one of the most impactful movements yet.
We're pleased you could join us for our 2018 SXSW recaps.
Thanks to designer Nicole Bryczkowski for these outstanding illustrations.
Further Reading
HFI Forecast Spotlights Deepening Pilot and Mechanic Shortage
Tyler Oakley's Chosen Family Episode Five: A Matter Of Life or Death – LGBTQ Refugees
---
---
---