Works Five: Sonam Madav, Sustainability Intern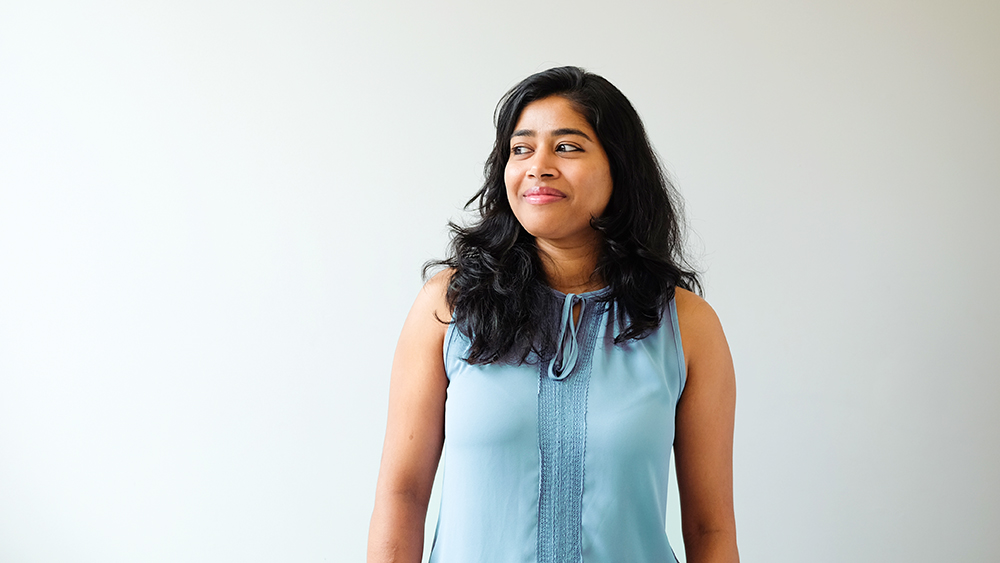 In an ongoing series profiling The Works' team, we chatted with our analyst intern, Sonam Madav, about our Sustainability Reporting Trends research, about growing up in Mumbai and about the future of sustainability reporting.
WHO are you?
I'm an environmental, social and corporate governance analyst, which in English means that I like being in front of my computer doing research. I'm currently completing my Master's degree in Environment and Sustainability at Western University. When I'm not indoors, I'm either sampling foods from around the world or riding around town on my bike.
WHAT are you working on right now?
Currently, I've got the Sustainability Reporting Trends on my plate. I'm analyzing over 100 sustainability reports across a dozen industries – basically looking for innovative approaches and best practices. It's been a terrific learning experience for me, distilling all of this information and refining my reporting skills. To me, sustainability is more than numbers – it's about storytelling, and changing hearts and minds.
WHERE is home for you?
Let me give you a two-part answer. I grew up in Mumbai, and it will always be home – it's a beautiful, diverse city with incredibly resilient people. Toronto's now Home 2.0. I can't wait to explore it and learn about local culture.
WHEN did you hear about The Works?
A few months ago. I heard through my networks that the studio was a leader in sustainability reporting – that it was ahead of the curve. I was really impressed with the Maple Leaf Foods Sustainability Microsite, for example. It's beautifully designed and elegantly conveys key information to users. Sustainability reports can be dry – if we want to reach a maximum number of stakeholders, our reporting must be innovative and engaging.
WHY are companies – large and small – so focused on sustainability reporting these days?
Sustainability is about so much more than being "green." It's integral to meeting the triple bottom line (social, environmental and financial) and effecting progress within and outside of a company. With game-changing frameworks like the United Nations' Sustainable Development Goals (SDGs), businesses have the opportunity to be global sustainability leaders and make tangible, lasting impacts.
Interested in applying for our next sustainability internship? Follow us on Twitter, and keep your eyes on our LinkedIn page this spring.
---
---
---