Responsible by Design: Inclusion in Product Development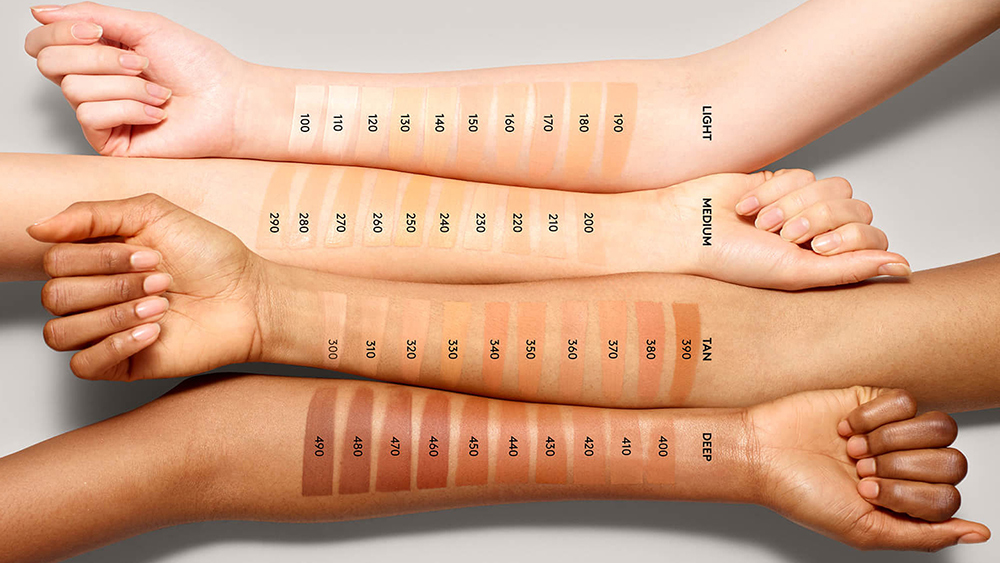 As sustainability professionals, we believe that reporting, policy and governance drive responsible business practice. But following those fundamentals is not the only way that companies are finding their CSR groove.
In 2017, TIME magazine named Fenty Beauty and the Nike Pro Hijab among the 25 best inventions of the year – recognition that reinforces the business case for diversity and inclusion in product design.
Bad Girl, Good Business
For those who aren't familiar, Fenty Beauty is the cosmetics line started last year by iconic and best-selling recording artist Rihanna. As is the case for many of today's pop stars, Rihanna has created an empire that includes her own record label, fashion lines, fragrances, a stylist agency and a number of philanthropic foundations. What's so remarkable about Fenty Beauty is not the complexity of its design work, but the complexions included in its design focus.
According to a recent report from Nielsen, women of colour spend an estimated nine times more on cosmetics than their white counterparts, which some argue is not for lack of trying, rather because of it. And despite that, most makeup brands have fewer than 20 shades of foundation, largely variations on white. Finding the right shade for your skin tone may mean having to sample more – and that comes at a cost.
The same phenomenon can be seen in the hair care section of major supermarkets and drugstores. Despite the size of the potential market, no mainstream companies have been interested in creating products that cater to the particular needs of the hair textures of people of colour.
Rihanna capitalized on this obvious gap in the cosmetics market and launched a makeup line with one goal: "that women everywhere would be included." The brand launched with a massive social marketing campaign that featured women of all shapes, sizes and races (and some men, too). Fenty enjoyed record-breaking sales in its first quarter, indicating women everywhere appreciated Rihanna's ideas and wanted to include Fenty Beauty in their daily makeup regime. Fenty's success suggests that offering products to a diverse marketplace is more than a good intention – it's a solid investment.
ROI: Return on Inclusion
On the other side of the design spectrum sits the Nike Pro Hijab, which wasn't created for a diverse demographic, but instead for one consumer in particular: the female Muslim athlete.
After hearing from a number of female athletes, and meeting with Emirati weightlifter Amna Al Haddad, Nike researchers set to work developing a lighter, breathable and more comfortable alternative to the traditional hijab. Nike calls the new garment "groundbreaking," but it's not the first athletic apparel company to make modest sportswear. So why Nike, and why now? Some might look to a recent Thomson Reuters report for the answer, with Muslim fashion projected to account for over 14% of the global clothing market by 2019. Others would point to a woman named Zahra Lari (also from the UAE), who made history in 2012 by competing in her hijab at a London international figure skating competition. By 2016, the United States had its first ever hijabi Olympian at the Rio games, and the opportunity for future brand integration was becoming too obvious for Nike to ignore.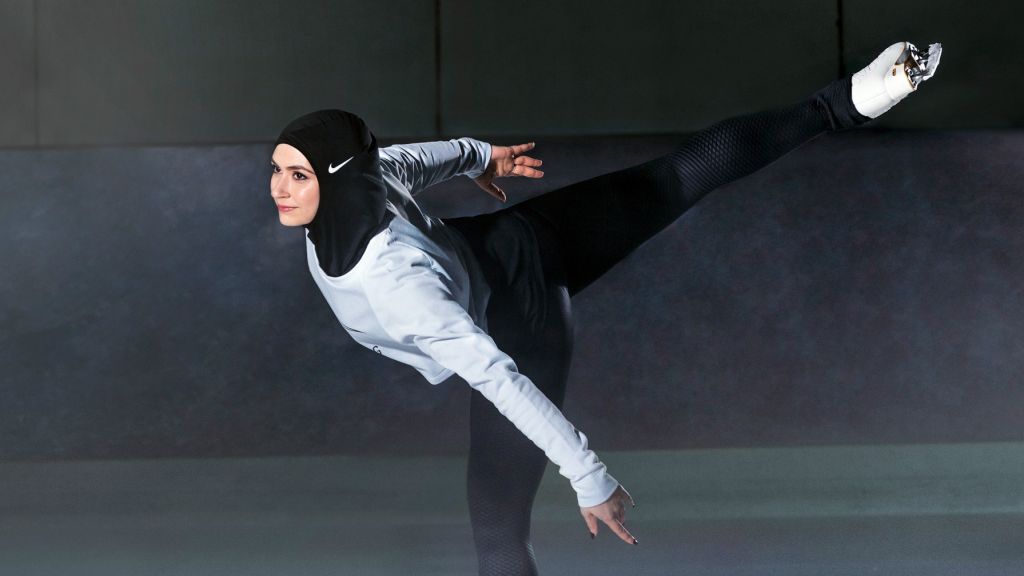 But while the actions of both Fenty Beauty and Nike may be motivated by potential profits, when the result is that people experience equality, does it really matter? When companies like Nike and Fenty Beauty decide to manufacture a product for people who are otherwise left on society's margins, they may be thinking, This will be good for our bottom line, but what they are likely saying is I see you and you matter; your needs are worth our consideration.
So What Does It All Mean?
We reached out to Manal Rostom, who runs a community called Surviving Hijab. With it, she aims to empower young women and break down societal barriers. She is also part of the Pro Hijab story. She's one of a few hijabi athletes who contacted Nike to request that they make the Pro Hijab in the first place – and is one of two original models.
We asked her to share what the Pro Hijab meant to her and she directed us to one specific interview where she'd already said it best.
When asked why it was Nike's hijab that mattered, she explained that it was made of Dri-FIT, Nike's best active technical fabric, and it was a product that came out of the work of Nike's top researchers. She reminds us that it evolved out of exhaustive consultation and rigorous testing, and it went through as much refinement as any other Nike product. Nike didn't just offer Manal some options – the company gave her its absolute best. And such a huge global manufacturer "seeing" her mattered, too.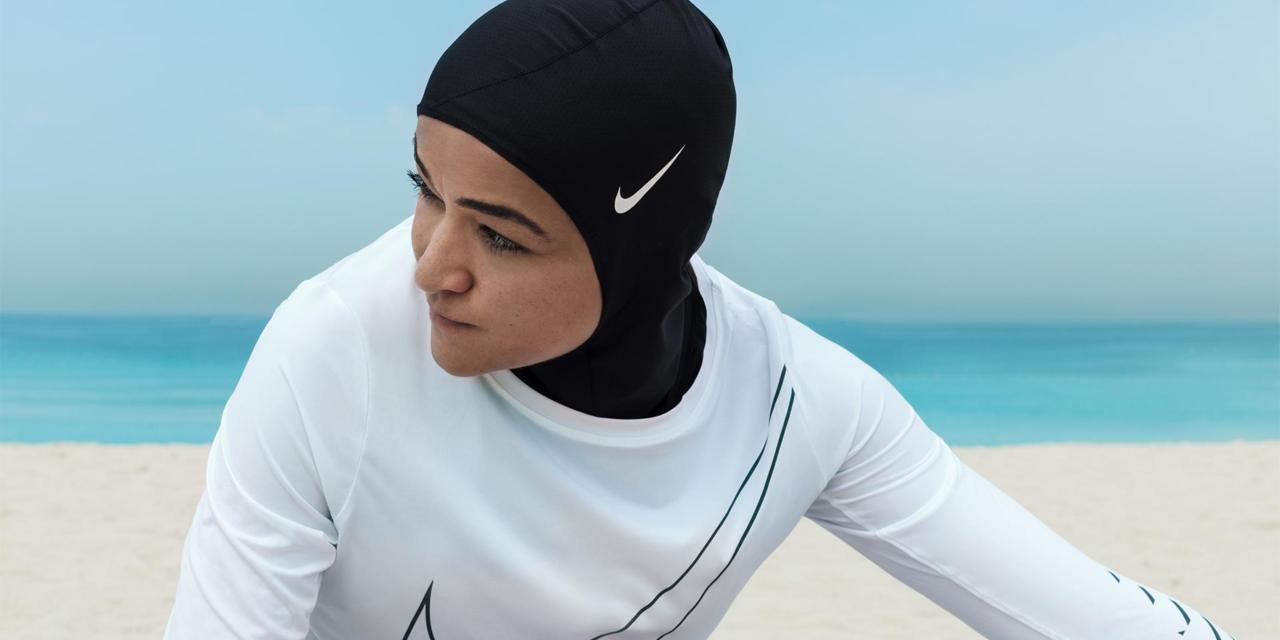 "When the campaign came out last March 2017, I remember there was a huge backlash and criticism by local brands that have produced a similar product and the question was 'why is it a big deal now – the product has been around for ages [and sold] by other companies?' The big deal is that, finally, a multinational, mainstream brand acknowledged the existence of hijabi athletes and catered to them. That was history being made."
She recalls seeing the Pro Hjiab for the first time: "I was invited to the Nike headquarters in Dubai by Roy Nasrala, former Nike Marketing Director in the Middle East, who said he had something to show me that was 'potentially going to change my life.' He took out the hijab and I remember I was in tears to see how far we have come and what we have achieved simply because we persevered."
Not bad for a piece of Dri-FIT.
---
---
---