Disrupting Data with LlamaZOO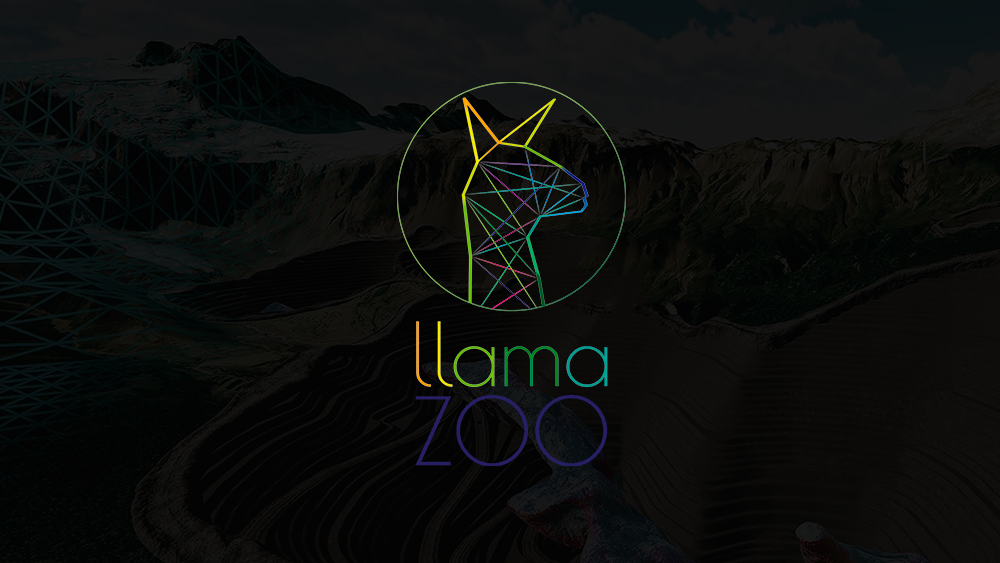 Almost half of our trends research samples used these channels to promote open innovation or innovation contents – taking the idea of user-generated content to an intriguing place. In 2018, we worked with Goldcorp to position #DisruptMining – an open challenge that offers entrepreneurs a platform to bring disruptive and exponential technologies to the mining sector. LlamaZOO was one of four finalists at #DisruptMining, and we connected with co-founder Kevin Oke and business development guru Christine Gossland to get the whole story.
Kate Heron: Give me the elevator pitch for LlamaZOO.
Kevin Oke: LlamaZOO is changing the way that enterprise interacts with data. We're a data fusion company. We take complex data sets, integrate them, and make them visual and interactive. We focus on extractive industries – mining, oil and gas, and forestry – these are industries typically drowning in disparate or non-interoperable data. Rather than letting this technical data exist in different data "lakes," we help companies build a more unified solution. Making data interoperable is ultimately what's really changing the way the world sees their data. Creating that single source of truth is what lets them really put everything in context.
KH: We work with so many mining companies. Tell me a bit more about the value proposition for that sector, specifically.
Christine Gossland: We make it possible for stakeholders in different groups and business units to unite around a 3D virtual reality that's data rich – and I think that's unique. Project stakeholders residing in different departments are able to gain their own benefits from a software solution shared by all. Someone in sustainability or communications can explore where First Nations reside in proximity to a project, or a geologist can use the same unified data set to look at an ore body and decide where to place drill holes. Everyone is working from a single, live data set, for their own project-specific needs.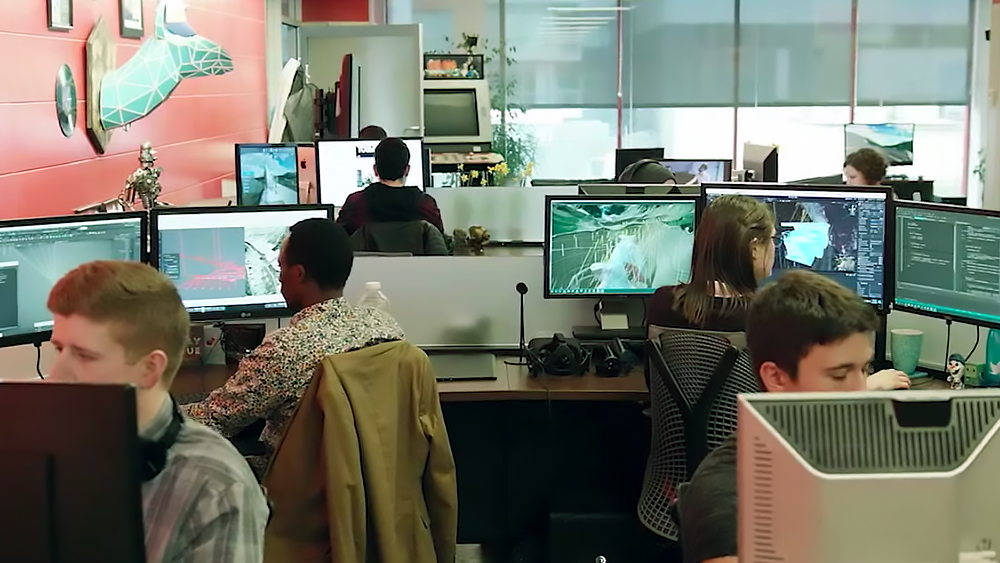 KH: How can that support transparency?
KO: With digital twinning, we create a replica of a physical asset that updates in real time. So when we're talking about mining, if a pit is added to a mine or a part is changed in a haul truck, that's reflected in our digital model. The collection of data is extensive, ongoing and always accessible.
CG: We support transparency by building real-life virtual replicas of a project/environment on a 1:1 scale, leaving no room for misinterpretation. There is no exaggerating or fabricating. Using the VR as a space to align stakeholders and discuss decisions to be made is as if you're relocating to site – but this time, without the PPE.
KO: And we can accomplish this with existing hardware, or we can build and provide sensors for doing scans as part of our services. Getting the right data for our clients is part of the process. We just launched a partnership with Maptek, who is one of the world's leading providers for mine planning and geology software and hardware.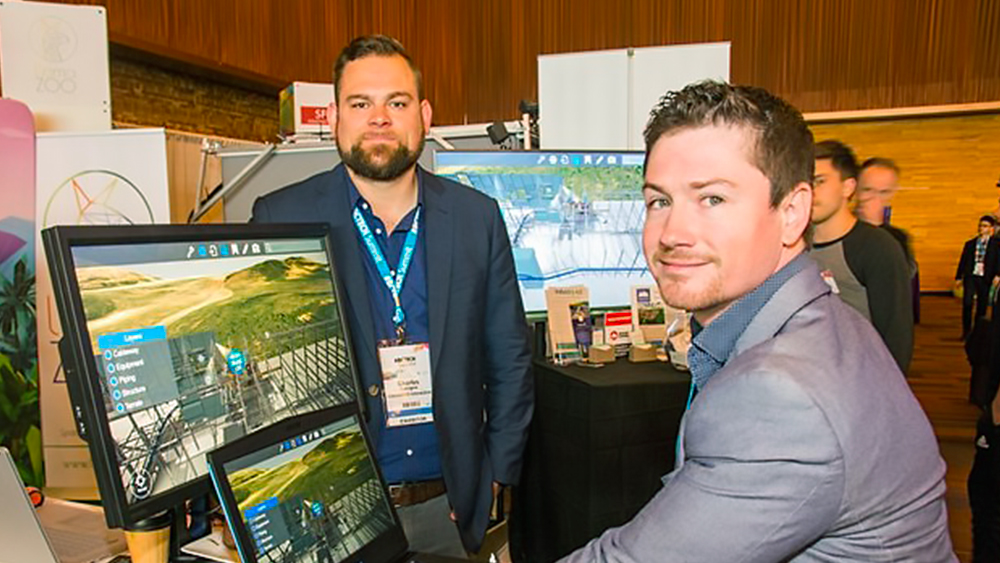 KH: So the amalgamation of all of this together is where the value proposition lies? Connecting all of these things together, allowing people to have better conversations and draw more informed conclusions?
KO: It is. But the visuals – these spatial "digital twins" as we call them – are a big differentiating factor. There are companies out there that bring data together into a dashboard, and give you a bunch of widgets. That exists. But seeing things visually can help you draw conclusions more quickly than parsing a big table database. Colour-coding, heat maps – these are the tools that help you get to the heart of the matter a lot more quickly.
CG: What we're proposing is that enterprise needs new methods to derive meaningful insight from existing data lakes. If your data isn't interoperable, it has very little value and meaning. Interoperability is required to materialize 40% of that potential value. The added context that can be derived from data that is interoperable will drive insights – and then value – within your organization.
KH: We've talked a bit about how your technology can be used to facilitate internal decision making. Can you share ways in which it has supported external relationships as well?
KO: One of our clients has used the MineLife VR software for business development. They were looking to sell their stake in an asset, so it was used as an onboarding tool – to get potential purchasers exposed to the project, and into the sales funnel. It was a quick and efficient way to get them excited. In terms of impact, I would estimate they accelerated the initial stages by as much as six months. In terms of travel costs and labour, we're looking at somewhere around $250,000 in savings.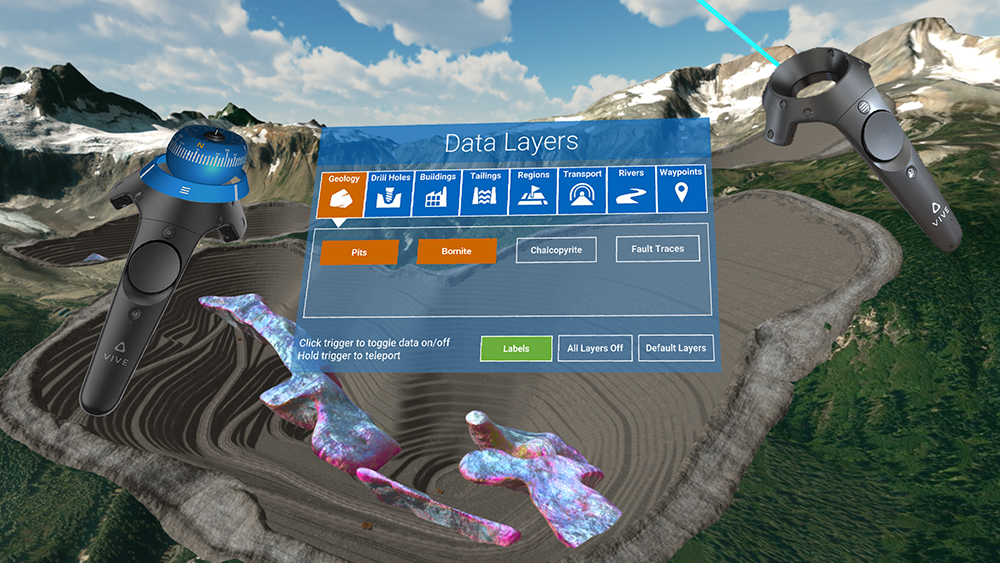 KH: Let's finish up by talking about innovation, and open innovation as a concept. How important are events like #DisruptMining?
KO: Extremely. George Salamis said it best – we need to make mining sexy again. Some industries haven't been open to working with outsiders, and have procurement processes that are challenging for start-ups. It makes things difficult for industries already struggling with a skills gap. Events like this bring new ideas to the table. That's really exciting.
So many industries are embracing fresh, outside opinions – even if you don't have the "right" degree. It shows they believe what really matters is to come at problems from the right angle – not with only the "right" skill set.
KH: Any last words?
KO: If you have any interest in working with us or hearing about some ways that the technology might benefit you (but maybe doesn't exactly slot in with VR), or the other things we've discussed, we're happy to have a chat and see where things could go.
LlamaZOO builds award-winning 3D communication and digital twinning solutions to help companies eliminate communication barriers, work safer and move faster. We spoke with Kevin and Christine at their office in Victoria, B.C., where they develop groundbreaking, disruptive projects – and, just like us, have some dogs around. Find out more at https://www.llamazoo.com.
---
---
---
---