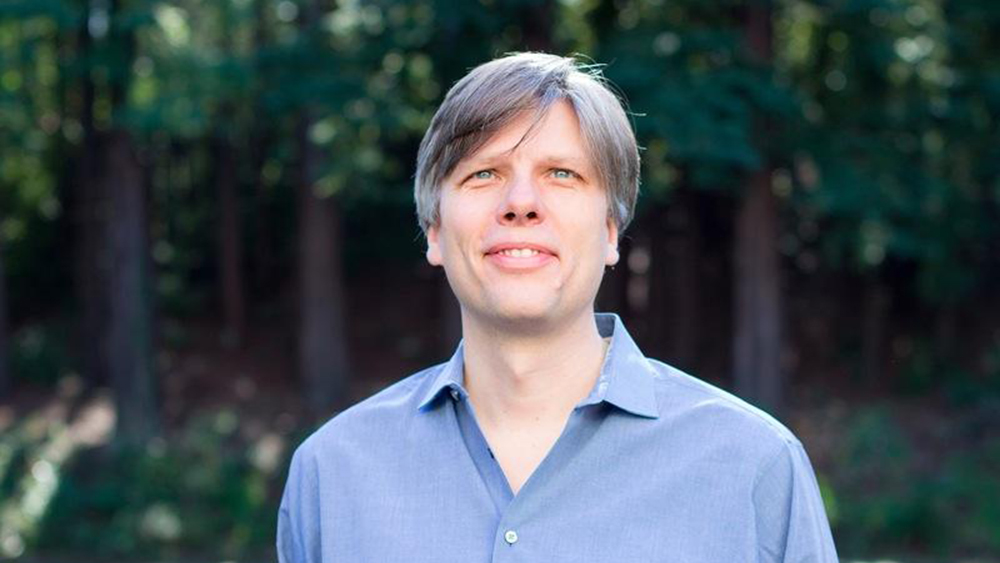 Ask an Expert: GlobeScan's Chris Coulter
Chris Coulter is the co-CEO of GlobeScan, a company that helps its clients build long-term trust with their stakeholders. How's that for an elevator pitch? For Chris, trust fosters lasting relationships, and companies can turn that into innovation, financial success and lasting impacts. We chatted with him about the necessity of transparency, the private sector's role in serving social movements and how young people will shape the future of sustainability strategy.
What does GlobeScan do and how has that role evolved over time?
We help companies respond to shifting stakeholder expectations. Companies need to understand who their stakeholders are and what they care about. Then a process of collaboration can begin. Concerning GlobeScan's evolving role, I think we're experiencing an experimental stage in engagement. That's exciting. More and more, people are asking, "What does a company stand for?"
What's the key ingredient to building trust?
Our research tells us that transparency drives trust across all sectors – finance, resources, retail, etc. And that's a relatively new demand, maybe three or four years old. Before, exceptional companies would leverage transparency to separate themselves from the pack. These days, trust in business is generally low, and people see transparency as a prerequisite. A company's end goal, however, is not transparency for its own sake. It's to have good relationships with stakeholders. Transparency is a strategic imperative for achieving larger goals.
Which companies have emerged as sustainability leaders?
The ability to use reporting as a tool for promoting dialogue with stakeholders is a defining attribute of a sustainability leader. When we look at our surveys, the likes of Unilever, Interface, Patagonia, Marks and Spencer, Nike and GE keep coming up. These companies report seriously and diligently. They are on the leading edge of disclosing on topics that are sometimes uncomfortable, but important.
What can lead a company to overlook the value of transparency?
Taking a simplistic look at the world, which we've done historically. An example of this kind of thinking: customers are interested only in the emotive side of business, while companies are interested only in the technicalities. But we know that both of these things matter to everybody. In reporting, you have to frame the data in a human context.
Is emotive storytelling a better way to signal transparency?
There's no definitive answer, but asking that question is the beginning of the process. If you break down a company's strategy of engaging the world, you'll find millions of touchpoints. And each of them is a moment of opportunity for openness. We need individuals on the inside of a company to interact with those on the outside. Social media is a great place for that – amplifying elements of a strategy or report to build a movement. Demonstrating thought leadership is also part of the puzzle. Asking stakeholders to help solve problems is another. It's a great time to extract all kinds of lessons.
Can stakeholder engagement drive innovation outside of a company?
Yes – we are starting to see it happen with the Innovation Hubs at the Sustainable Brands conference, for example, where a few actors lead the conversation and solicit feedback. But we're not very good at this yet. The instincts are right, but there aren't yet examples of excellence. For global companies, there has to be a balance of centralization and localization before employees can interact with stakeholders without fear of upsetting their bosses. And this is where reporting becomes a powerful instrument. By outlining a company's priorities, commitments and challenges ahead, reporting provides a road map for individual employees and partners. It promotes confidence and limits company vulnerability.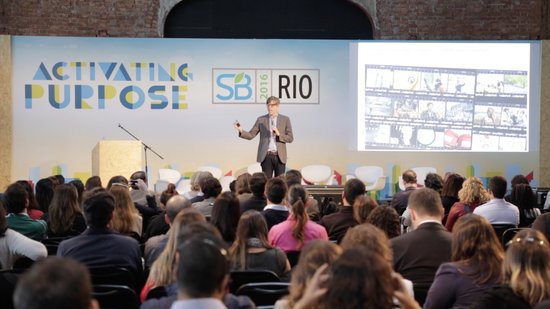 Have you gained any insight into how stakeholders in different regions prefer to be engaged?
It's tricky painting places in broad strokes, but values do shift between different cultures. Generally in Latin America, Africa and South Asia, having in-person contact is fundamental. It is how stakeholders in those regions know initiatives are real. Sometimes hierarchies get in the way, because people want to connect with those at the top. By contrast, in Europe and North America, there's increased interest in a multi-channelled approach to engagement. The West's cynicism requires multiple examples of sustainability in action – conferences, reports, a CEO's tweets, etc. – before people believe a company is doing a good job.
Going forward, what are a company's greatest opportunities or risks when using social media for sustainability?
The rise of populism has forced companies to take stands on issues. Picking sides can be good if it leads to stronger performance overall, but it can also be a maddening distraction. Ensuring a sustainable future encompasses more than having a sterile, scientific discussion – it will be a war of ideas. On the positive side, engaging and nurturing young people, especially those in emerging markets, will bring increased social consciousness. Africa is an entire continent bursting with opportunity. Companies have a chance to do something meaningful.
You can find Chris on twitter at @cdjcoulter. Download The Works' Sustainability Reporting Trends and Best Practices to learn more about innovations in corporate transparency.
---
---
---